The Lane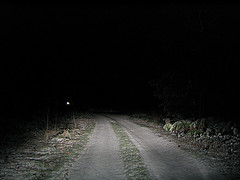 The Lane
Originally uploaded by notionnanny.
I took this picture riding on the way to The Old Rectory with Sarah. It is so dark at night that the rear view mirror is completely black.
I thought I saw a fox run by, but it was just an orange cat with a particularly fluffy tail.