I Should do a Shire Book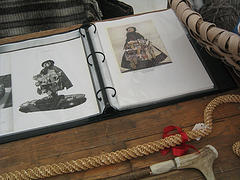 Notion Nanny Binder
Originally uploaded by notionnanny.
My collection of peddler doll images continues to grow.
Do a web search and you will find A LOT, especially newer ones. I tend to like the expressions on the older ones, which are less cartoony to my eye. You may also notice that they tend to have the maker's name attached nowadays.